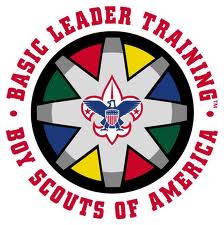 SCOUTMASTER/ASST. SCOUTMASTER LEADER SPECIFIC TRAINING (S24)
Saturday, April 26, 2014
Frank G Bonelli Regional Park
555 Puddingstone Blvd., San Dimas, CA 91773
Driving Instructions:
From the 210/57 Freeway interchange
Travel East on the 210 Freeway
Exit San Dimas Avenue and head South
Turn Left (east) on Puddingstone Drive
Pass the Boat Launch entrance
Enter Park at next entrance and follow signs

Time: 8:15 check-in
Training 9:00a.m. – 5:00 p.m.
(immediately after the morning Flag ceremony and general announcements)

Attendance at all sessions required to be certified.

Who: All Scoutmasters, and Assistant Scoutmasters, other interested leaders
Cost: $10.00 per person
Bring:
Note taking materials
sack lunch or If you want to purchase lunch from the OA Café please contact Fred Bates directly at: ironscouter@roadrunner.com

Wear: Scout Uniform (if you have one) and dress for cold/wet weather as this course is conducted entirely outdoors.
---
For more information:
Course Director: Lisa Scott at we44098owl@aol.com
District Executive: Imelda Duenas at Imelda.Duenas@scouting.org
Council Support Staff: Joanne Miller 626-351-8815 x264 Joanne.Miller@scouting.org