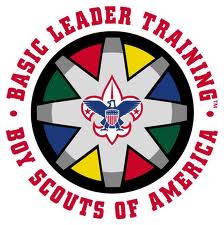 SCOUTMASTER / ASST. SCOUTMASTER LEADER SPECIFIC TRAINING (S24)
Hosted by Golden Eagle District
When: Saturday, October 19, 2013

Where: Church of Jesus Christ of Latter Day Saints
2120 South Valencia St
Rowland Heights, CA 91748

Time: 8:30 check-in Training 9:00a.m. – 4:00 p.m.

Who: All Scoutmasters, and Assistant Scoutmasters. All interested adults are encouraged to sign up to take this course. If you are changing positions, you also need to take the Leader Specific Training for your new position in order to be trained.

Cost: $10.00 per person

Bring: Note taking materials, your copy of the Scoutmaster Handbook (if you own one) and a sack lunch. Please do not include coffee or tea as this is an LDS building.

Wear: Scout Uniform (if you have one).

For additional information or questions, please contact:
Victoria Davidson-Castillo email; vedcastillo@gmail.com
Joey Robinson ph. 626-351-8815 email; Joey.Robinson@scouting.org