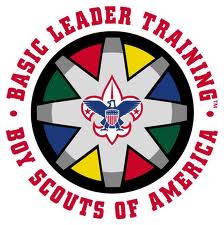 SCOUTMASTER / ASST. SCOUTMASTER LEADER SPECIFIC TRAINING (S24)
Hosted by Lucky Baldwin District
Saturday, September 21, 2013
8 am check-in Training 8:30 am - 4 pm
At Cloverly Elementary School
5476 Cloverly Ave., Temple City, CA 91780
Time: 8:00 check-in Training 8:30a.m. – 4:00 p.m.

Who: All Scoutmasters, and Assistant Scoutmasters. All interested adults are welcome to take this course.

Cost: $10.00 per person

Bring: Note taking materials, your copy of the Scoutmaster Handbook (if you own one) and a sack lunch.

Wear: Scout Uniform (if you have one).
For more information:
Course Director: Michael Balingit email: michaelbalingit@gmail.com
Staff Advisor: Lucia Bernal ph. 626-351-8815 email: Lucia.Bernal@scouting.org